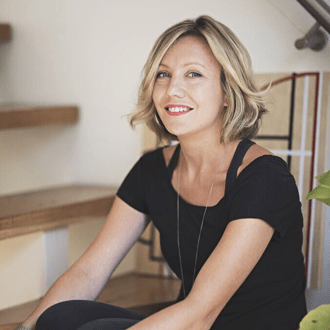 Anna Carlson
Partnership Director UK – Business Transformation & Courses Europe
I've spent the last decade helping groups and individuals in organisations adapt and respond to the ever-evolving impact digital has on the relationships they have with audiences and customers, working with brands such as Channel 4, BBC, TUI Group, O2, and more. I get a kick out of seeing people get excited about opportunities and bravely take risks (and make valuable mistakes that help them learn), trying new ways of working and learning that will equip them with the super-skills and mindsets to thrive and love what they do.
At Hyper Island I look after our partnerships with businesses and organisations in the UK and Europe delivering Tailored Learning programmes to help them meet the changing demands of their marketplaces.
I'm also responsible for looking after and introducing new collaborators to our network of super talented and smart people that help deliver our programmes.